Prices from £275,000
Bynack More, set in the heart of the thriving village of
Aviemore, is a new development of 1, 2, and 3 bedroom
homes designed to echo the stunning woodland setting
and natural beauty of the Cairngorms National Park.
Designed by leading architects and built to precise
Tulloch Homes' standards using the finest materials,
Bynack More offers a unique opportunity to enjoy a
stunning new home within an area that is renowned
for spectacular scenery.
A home with a view
Bynack More streetscene
At Tulloch Homes, we are proud of our reputation for creating
enduring, attractive, high specification homes in carefully
chosen locations. Bynack More brings together all our
experience and expertise in an outstanding setting.
For over 95 years we have worked to exacting standards
and with a commitment to quality, to deliver a home you
can be proud of. For absolute peace of mind, homes in
this – and indeed all – exclusive Tulloch developments
benefit from a 10-year NHBC Buildmark warranty.
Don't just imagine, live the dream...
Imagine the Highland retreat of your dreams, a home for all seasons with the spectacular beauty of the Cairngorms National Park outside your windows every morning. See the changing colours of the passing year – spring flowers, peaty Highland burns, purple heather, the bronze of autumn bracken burnishing the hillsides, and the pristine white of skiers' snow. Step into the world of magnificent wildlife on your doorstep. Walk the hills, cycle on sundappled forest trails, and fish in rocky Highland rivers or undiscovered scenic lochans. In recent years, Aviemore has gone from strength to strength, offering a diverse selection of shops, restaurants and entertainment, with a range of amenities including excellent leisure facilities and a primary school. This thriving village is easily reached via the railway and the A9, which by-passes the village, and is only forty minutes from the city of Inverness. The nearby villages of Kingussie (where secondary education is provided), Newtonmore, Carrbridge and Grantown-on-Spey offer an array of further attractions and facilities
The Elder
The Elder is an impressive 3 bedroom semi detached house with excellent accommodation throughout. Featuring an open plan kitchen/dining room, perfect for entertaining, with French doors opening to the patio area, to the rear turfed garden. The luxury kitchen by Ashley Ann includes a range of colour co-ordinated cabinets and worktops, with a selection of integrated Bosch appliances. A separate lounge located to the front of the property provides a lovely space to relax and unwind. The Elder benefits from a ground floor storage cupboard off the entrance hall, and a WC/cloakroom, which can be accessed from the kitchen/dining area. Upstairs, you will find three bedrooms, with fitted wardrobes included in the main bedroom and a storage cupboard in bedroom 3. The family bathroom is located on the upper floor, which features a shower over the bath and fitted vanity furniture to provide sleek storage.
Enjoy the benefits of buying a new Tulloch home...
Ask our friendly sales consultant for details, but suffice to say you will find expertly designed kitchens by Ashley Ann, integrated appliances, well appointed bathrooms and en suites, high quality finishes, and bright, airy rooms and living areas. If you commit to purchase in good time, you can choose from a wide selection of top quality kitchen, bathroom and en suite finishes to add your personal touch to your new home. The decision to buy a new home also has practical consequences for achieving eco-friendly standards. Tulloch Homes, with its core values of new and traditional building techniques and understanding of lifestyle needs and environmental respect, is the natural choice for today's energy conscious homebuyer. Enjoy the benefits of buying a new Tulloch home... As well as air source heating in houses, and electric heating in addition to solar photovoltaic panels in apartments, our homes feature double glazing for optimum energy efficiency, plus security windows, fire resistant materials, circuit breakers and smoke alarms for greater safety. Modern building materials also mean that your home stays in prime condition for much longer. Tulloch Homes have an average EPC rating of B. Older houses simply can't offer the same levels of comfort, security and protection. What's more, your brand new Tulloch home comes with a 10 year NHBC warranty – giving you complete peace of mind. So if you are looking for the perfect home, Bynack More offers fabulous living spaces, generously proportioned bedrooms, and exceptionally finished kitchens and bathrooms. It all adds up to that touch of style and quality we like to call the Tulloch Touch.
Properties for Sale at Bnack More
There are currently no properties available within Bnack More.
Read What Our
Customers Say
David and Barbara were extremely delighted to use Caledonia Estate Agents for the sale of our house.

The professionalism ,and the personal care was wonderful , as due to a buyer,further down the chain pulling out, it was quite a difficult time for Sophia and ourselves.

It was a pleasure to have Sophia as our sales person, and without hesitation, we would highly recommend Caledonia Estate Agents.

Thank you

David and Barbara.
Testimonial
Having used Caledonia estate agents in past with previous property sales, we know they would understand and listen to what we want out of a sale.

Darren is very honest and will go the extra mile to get the best for both buyers and sellers.

He understood and listened to everything we were after and found us the perfect buyers.

Not only that but he worked around us and we helped as best we could to get the best result. He was very proactive and made sure we were in communication about viewings and the selling process.

Even though Caledonia valuation was lower than another estate agent, once we had it valued by a surveyor he was correct and realistic rather than over valuing our property and being left with a property on the market to long.

We would 100% recommend all aspects of working with Caledonia and wouldn't hesitate to use them again.

Emma & Jamie - Carrbridge
Testimonial
We are extremely happy with the service that Darren provided us. He is very positive and honest. He was very quick to address and reassure us with any concerns or issues we had, and found answers to our questions promptly. This made the whole process very smooth, this minimised the stress that comes with purchasing a property. Very professional service, would highly recommend! Thank you Darren!

Isobel & Grant - Kingussie
Testimonial
Sophia was always friendly & polite, her advice was honest and when the offer was made she kept me right about next steps. Sophia then contacted me as the sale was finalised to make sure I was happy with everything.

Also special mention to Siobhan in the office who is polite & friendly over the phone.

Highly recommended Sophia & Caledonia Estate Agency.

Gillian - Carrbridge
Testimonial
A huge thank you to Darren McConnell @Caledonia Estate Agency with the sale of our flat in Aviemore, Darren went above and beyond with our purchase, helping us complete the marketing and sale remotely throughout the entire process, communicating clearly and efficiently as well as chasing solicitors where needed. I would highly recommend Caledonia estate agency and particularly Darren based on our experience Thank you.

Gordon - Aviemore
Testimonial
We received fantastic advice from Darren both before the house went to market and in getting it on the market. He handled all the viewings and found a buyer within days. He then spent the next few weeks helping to agree the deal and getting it over the line. A fantastic service from start to finish, we would highly recommend.

Barry and Caroline.

5 stars.
Testimonial
We highly recommend Caledonia Estate Agency and the first class service we received from Darren, who was so helpful, professional, and knowledgeable, keeping us updated all the time, with such thought and care. Very approachable and always there to help throughout selling process, photos and video were excellent quality, Thank you.

Deborah - Aviemore
Testimonial
"Absolute pleasure working with Darren who we have both bought and sold a house with now. Unrivalled knowledge of the local market, he really cares about his clients and is always open and honest to both buyers and sellers on any deal. Can't recommend highly enough"

Al & Becca - Aviemore
Testimonial
"I couldn't recommend Caledonia Estate agency enough. The whole process of selling our property was simple and seamless and you couldn't have been more helpful or on hand even though you had just become a daddy for the first time. Our sale was an emotional one and it was handled sensitively and you where so accommodating of us. The enthusiasm you have for the sale of our house translated very quickly into views and genuine offers and we couldn't have asked for and easier process. We valued your knowledge and professionalism and we would have no hesitation in highly recommending Caledonia Estate Agency."

Clare - Carrbridge
Testimonial
Darren came highly recommended by friends in the village.

We gave him a challenging brief:

- an off market private sale with no publicity

- a short time scale

Within a week Darren had a shortlist of vetted buyers identified from his black book and keen to view and by the end of the second week he had secured an offer that exceed our expectations and his target price!

Enthusiastic, an excellent communicator and someone who does what he says he will, Darren made the process look easy in the way that only an expert who is really great at their job can do.
Craig - Kincraig
Darren was very good at making everything really simple for us when selling our house. He explained everything clearly and maintained great communication throughout. Our experience was great and I would recommend Calendonia to anyone looking to sell or buy. Darren is knowledgeable about the area and the landscape and had a professional and friendly attitude that really helped us to remain calm in what could have been a stressful situation.

Thank you for everything - your hard work was really appreciated.
Fiona - Grantown-on-Spey
Caledonia Estate Agency, and Darren the estate agent in particular, were fantastic to deal with. From initial visit, all the way through to the sale of our property, they were extremely professional, approachable and efficient. The online brochure they created showed our house in the best light, and added extras like the drone footage just elevated it to another level. So much so we sold within a week of it going live! Would use them again for sure, although hopefully won't be needing their services too soon in the near future! Moving is stressful!
Ross Nimmo - Carrbridge
We purchased a new apartment from Caledonia Estate Agency in August 2022. It was a new build apartment in Aviemore which we paid a deposit for in April 2021. Due to the after effects of the Covid-19 Pandemic there were delays with materials and recruitment issues which were outwith the developer's control. We dealt with Darren McConnell, Estate Agent who I can imagine received a lot of hassle because of the delays, we found him very approachable and contactable at all times, he was honest with us and kept us informed. If we had any questions he was very helpful and answered as best he could. When the properties were being released in stages he did everything he could to ensure we gained entry to our property at the earliest possible date. Aviemore is quite a small community, we often meet Darren out and about and he always stops and says hello which shows his customer service is second to none as he still takes the time to talk to us even though our business transaction with his company is complete. If we had a requirement to use Caledonia Estate Agency again we would not hesitate.
Michelle Wilson
Having a property to sell in Aviemore, we used Darren as he was recommended by a neighbour. Right from day one I knew we were in good hands. Darren was excellent at explaining the selling process, he literally did every thing for us. As Darren is local to the area he knows exactly what to say to potential buyers, he is honest, reliable and was always quick in getting back to us with any answers to questions we had. He sold our property within a week and that was 100% down to Darren's amazing selling skills. He made the whole process easy and at no point did we not know what was going on as Darren always kept us updated. We cannot recommend Darren from Caledonia Estate Agency enough. A huge thanks to you and your team
Wendy Booth
We bought our house through Caledonia estate agency. We found Julia and Darren to be really nice, helpful and friendly. I believe that they both really put their hearts into selling houses and they enjoy what they do as it shows in how they deal with their clients. They genuinely seemed really excited for us when we collected the keys on handover day. They did a great job from start to finish and I'd recommend getting in touch with them if you need to buy or sell a house.
Anna - Baldow Kincarig
Couldn't recommend Caledonia estate agents highly enough. Darren was absolutely first class. We are from Glasgow and desperately wanted to buy in Aviemore, when we met Darren for the first viewing he was so knowledgable about the area. He simply could not have been more helpful, professional and friendly, and he made the whole process really enjoyable.
Really grateful to Caledonia for making us feel welcome, would seriously recommend to anyone looking to buy or sell. 10/10.
Elle Shaw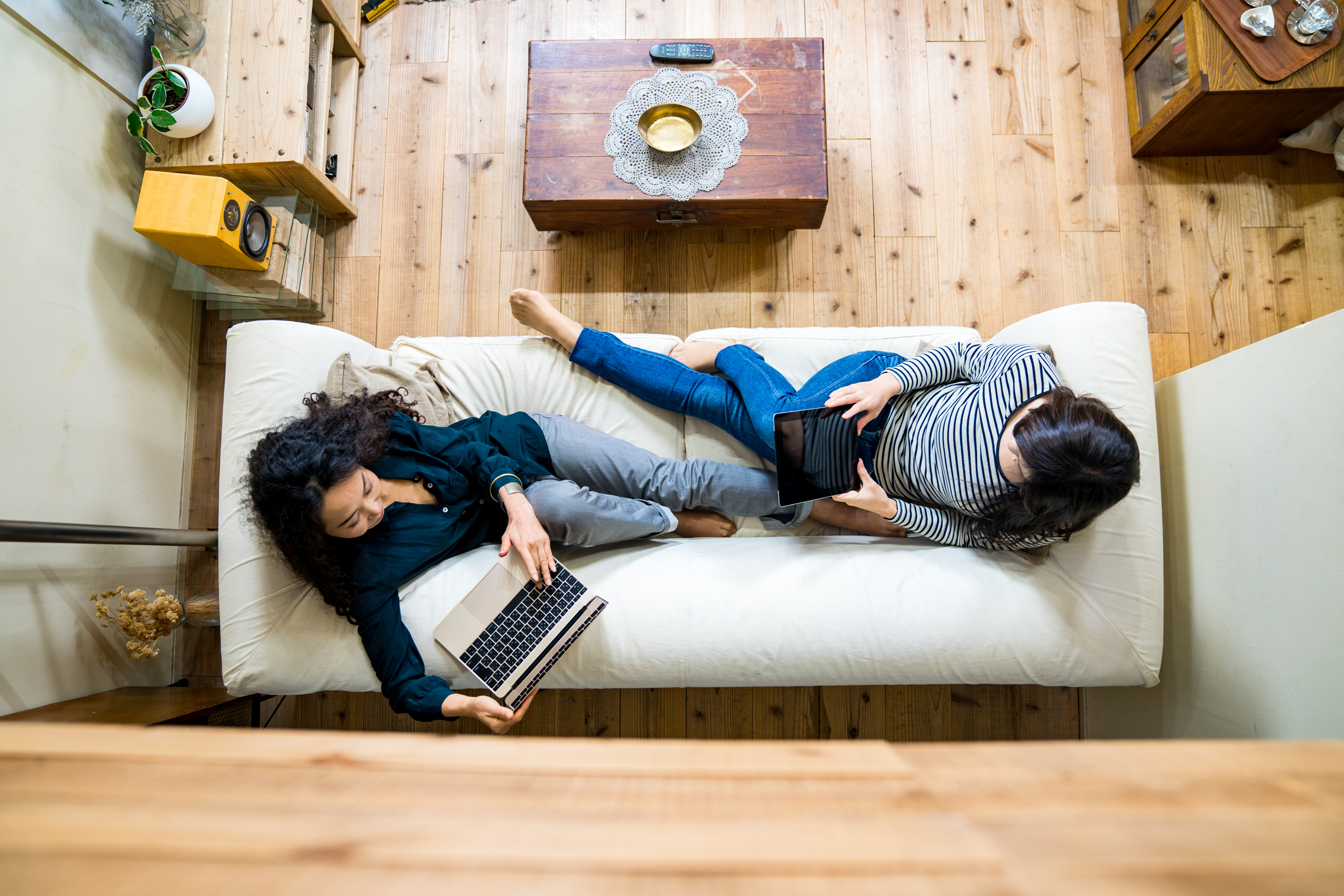 How Much is Your Property Worth?
If you're looking to get the best possible price, in the shortest period of time, at the least inconvenience to you - look no further - connect with us today!
Book a Valuation